Kat ~Shop with me @
www.katskloset.com
Friend me on Twitter @katskloset
---------- Forwarded message ----------
From:
Janelle Elms
<newsletter@janelleelms.com>
Date: Fri, Apr 23, 2010 at 12:14 PM
Subject: Can you feed 5 with just 8 hours left?
To: Kathy Simpson <
kathysimpson@gmail.com
>
For only 8 hours…Feed Five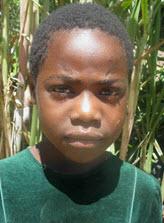 Today I am getting ready to participate in the 30-hour famine sponsored by World Vision.  During these 30 hours we learn about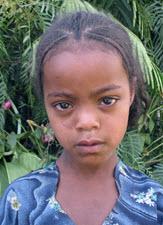 ways we can help those who are in need, work in local neighborhoods doing service projects, and make peanut butter sandwiches & head to downtown Seattle to hand them out and talk to the homeless on the streets.  I am quite humbled to be able to participate with the youth from our church.
Many of you have generously donated as my sponsors for the event, and I can't thank you enough for saving the lives of these young children.  As I thought about it, I just knew we could do even more.  Here is what I came up with:
If you will donate $150 to World Vision by 6pm pacific this evening (100% tax deductible donation), I will gift you with:
1.      A private one-on-one 30 minute coaching session with me.  I have a few select coaching clients and rarely make my consulting services available.  However, I thought this would be a perfect opportunity to offer a rare 30 minutes of answers.  You can ask me anything you want – how to optimize your eBay Store, my secrets for ranking on the first page of eBay search, harnessing the profitable power of Facebook Pages, tips on Google AdWords, or anything else you would like. 
2.      How to be on the First Page of eBay's new Best Match search CD – ever since eBay moved Store to Core there has been SO much fussing about people losing position in search and sales.  At OSI Library, we are releasing a step-by-step CD on utilizing powerful tools to get your inventory on that coveted first page of eBay.  But it won't be released until the end of the month!  YOU will be the first to own this training video with the most sought after Success information for eBay sellers.
3.      and the knowledge that you will have Fed Five kids for a month (& set up care for their village too!)
Donate now & receive your gifts
While you read this newsletter and make up your mind about the distribution of the world's food and what you are going to do about...know that 36 kids will die of starvation by the time you are done.
Isn't it time to stop thinking and start doing from your heart?
Yes, I want to feed & care for 5 kids in need this month AND...
·         Receive a 30 minute Success Coaching Consultation for my online business AND
·         Be the first to receive the 'not yet released' CD "Your Secret Weapon - Best Match - Appear on the First Page of eBay Search"
$150 Donation to feed 5 hungry children for a month
(By choosing this option, you know that the $150 is a 100% tax-deductible donation to World Vision. You also know that the 30 minute Live Coaching and the BONUS "Best Match" CD are compliments of Janelle and the OSI Rock Stars as a thank you for donating to the 30 hour famine & World Vision. You will be contacted promptly to set up your '30 minute ask anything you want' Success coaching session with Janelle Elms. Your tax receipt from World Vision will be included in your CD when it is shipped.)
OR,
If you would like to forgo the gifts and donate the amount of your choice to World Vision and the 30 Hour Famine, please feel free to do so here: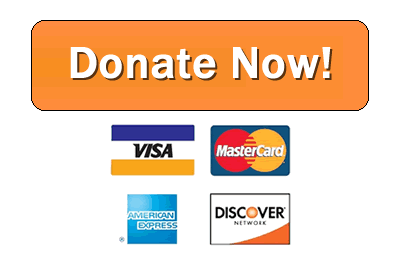 World Vision's 30 Hour Famine
Federal Way
students will fight hunger "ON AN EMPTY STOMACH" for children worldwide
Federal Way, WA - Wars and natural disasters all over the world dominate the daily headlines, but behind the scenes and far from the spotlight, hunger and preventable diseases claim the lives of 25,000 of the world's children every day.
Right now, more than 1 billion people worldwide don't have enough to eat. Annually, more than 9 million children under the age of 5 die from disease and malnutrition as a result of hunger. But world hunger is 100 percent preventable, and teens from LifeWay Church are ready to be a part of the solution.
This weekend, they will be joining the efforts of hundreds of thousands of young people all over the nation who will set aside the usual "stuff" that fills their daily lives. Instead, they will do World Vision's 30 Hour Famine "ON AN EMPTY STOMACH" - the theme for this year. By going without food, they get a taste of what the world's poorest children and families face every day. Prior to the event weekend, students raise funds with the knowledge that every $30 they raise can help feed and care for a child for a month. Groups are also encouraged to perform hands-on service projects during the weekend in order to make a difference in their own communities.
Funds raised by 30 Hour Famine participants help feed and care for children in communities in need around the globe through World Vision. Additionally, a portion of the funds raised support World Vision's efforts to assist families in need in the United States. Famine funds contribute to World Vision's response in areas where famine, conflict, and other crises make children vulnerable to hunger and preventable disease. Since 1992, 30 Hour Famine has raised close to $130 million, representing countless lives saved. World Vision works in nearly 100 countries, helping approximately 100 million people every year.
Visit

www.30hourfamine.org

 
or call 800-7-FAMINE for more information.
Media contact: John Yeager - World Vision,
(253) 815-2356 (office); (425) 765-9845 (cell)
About World Vision:
World Vision is a Christian humanitarian organization dedicated to working with children, families, and their communities worldwide to reach their full potential by tackling the causes of poverty and injustice. World Vision serves all people, regardless of religion, race, ethnicity, or gender. For more
Janelle Elms
Visionaire of OSI Rock Stars
www.osiRockStars.com
Get your free eBay Business Success Kit now at:
www.osiNewsletter.com
This Kit includes:
• The eBay Stores e-course – "I Want to be that 1%...5 Quick eBay Store Fixes". This e-course is delivered to your inbox automatically.
• Bonus – Subscription to the Online Success Institute's Success Newsletter3501 Wells Avenue South
Renton, WA 98055If you no longer wish to receive communication from us:
Cancel
To update your contact information:
Update